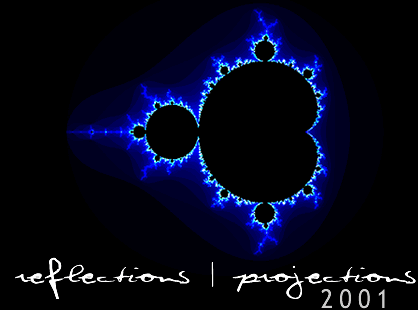 October 12th - October 14th

Click Here to Pre-Register or Volunteer



REFLECTIONS | PROJECTIONS 2001 is the Seventh Annual Association for Computing Machinery Student Conference and will be held from October 12 to the 14. This year the keynote speaker will be Dr. Frederick P. Brooks, Jr., 1999 Turing Award Winner.
Approximately 16 sessions (individual talks, panel discussions, and workshops) will encompass the past, present, and future of computing and cover a broad range of topics. Representatives from many companies will be attending this year's computing employment fair. This year's conference will include MechMania, an exciting Artificial Intelligence programming contest.